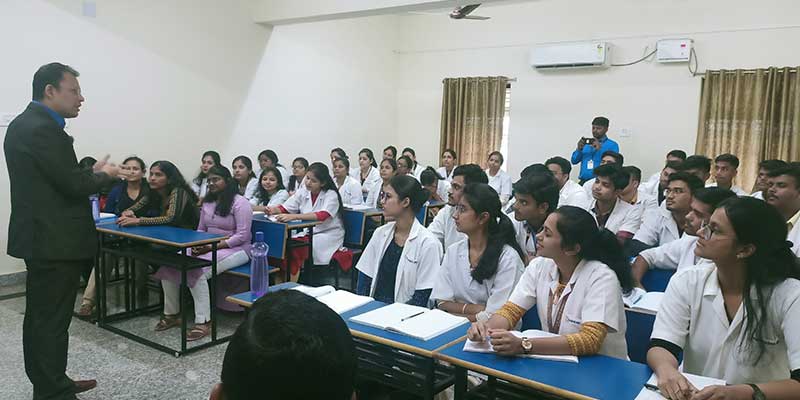 Masters of Public Health
The Institute of Health Sciences (IHS) offers a student-centric, competency-based, and job-oriented Master of Public Health (MPH) programme to create the next generation of public health professionals, managers, health policy makers, public health practitioners, research leaders, and academicians.
The MPH programme at IHS ensures learning by practice and enables students to solve public health problems at the community, health facility, and health system levels. In addition, value-added certificate courses such as scientific writing, communication & interpersonal skills, technology & health, research methods, evidence synthesis, manuscript publishing, etc., will give IHS students to stand out among their peers. This interdisciplinary MPH programme is aimed at graduating public health specialists in various domains of public health practice to fulfill the shortage of skilled human resources in India and the world. Since the need and demands for health needs of the community are evolving, the scope of public health is also widening over time.
MPH graduates have multiple job opportunities at government (National Health Mission), international agencies such as World Health Organization, NGOs, corporates, academic and research institutes as public health specialists/managers, project managers, epidemiologists, researchers, health communication and behavior change officer, health information officer, programme/project evaluators, public health teacher, disease surveillance officer, etc. MPH Graduates also have the option to pursue higher studies like specialized training or Ph.D. in India and abroad
Duration

2 years

Intake

40

Hostel Availbale

Yes

Semester

4