Student Achievement
What They Say……
Student Testimonial (Video)
Program for students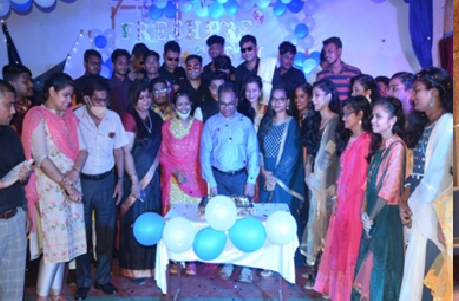 Welcome Ceremony
IHS family welcomes the freshers admitted in different programs in a formal function. The senior students organise and welcome the freshers in an environment of fun and frolic. This builds up the amity among all students and staff.
Farewell Ceremony
The juniors normally bid farewell to outgoing students in a formal function. Such programs build emotional bonds among the outgoing students with their alma matters.
Dikshant
Dikshant program is organised by Institute of Health Sciences for the students completing the degree programs. The course completion certificate is issued to let them go ahead with their career. The University degree is provided after the course completion. Those professionals who are under the RCI are helped to acquire the CRR number from RCI.
Sanket (Magazine by the students)
Students find their creativity expressed in literature, whether fiction or poetry and even creative works of arts. Sanket magazine of IHS acts as the suitable platform for showcasing all that is beautiful.
Sports
Students of IHS participate in various indoor and outdoor games like cricket, volleyball, chess, carrom and much more. The sports day is organised to encourage participation with suitable reward and certification.
NSS
The volunteer activities under the banner of NSS is an ongoing program. Students participate in various welfare activities, awareness campaigns, health camps, blood donation camps etc.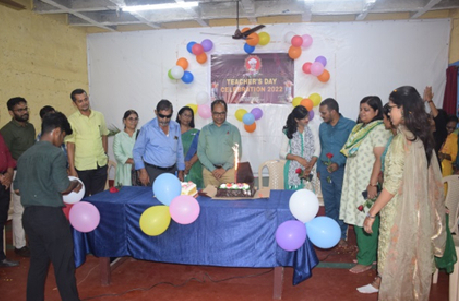 Teachers Day
Institute of Health Sciences (IHS) is one of India's premier medical institutions providing professional rehabilitation courses like BASLP, BPT, etc. It is by far India's only institution that houses all types of therapeutics and rehab support inhouse catering to patients where students can practice and perfect their skills.
Information for the Students