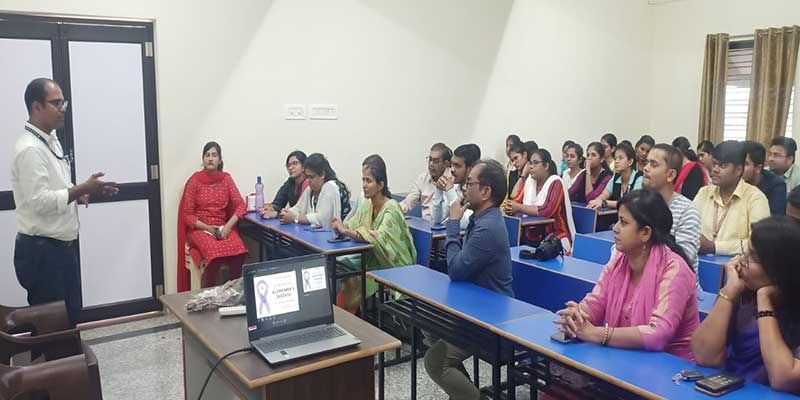 Master in Hospital Administration
The Institute of Health Sciences (IHS) offers a student-centric, competency-based, and job-oriented Master of Hospital Administration (MHA) programme to create the next generation of hospital administrators, managers, and academicians who can identify, and solve hospital problems leading to high-level patient satisfaction.
MHA programme at IHS emphasizes learning by practice and enables students to solve issues in a hospital ensuring a high level of patient and organizational satisfaction. In addition, value-added certificate courses such as project management, communication & interpersonal skills, technology & health, etc., will give students to stand out among their peers.
This interdisciplinary MHA programme would enable graduates to be specialists in various domains of hospital functioning and manage health facilities with high-level competencies. The field of healthcare technologies and healthcare practices are evolving in sync with patient needs and demands, which require new generation hospital administrators to manage the hospital with efficiency. During the Covid-19 pandemic, we have also witnessed a shortage of hospital managers/administrators for efficient and efficient healthcare delivery to the needy, emphasizing the role of hospital administrators during the global health crisis.
MHA graduates have multiple job opportunities at government and private hospitals, international agencies such as Unicef, UNDP, NGOs, and academic institutes as healthcare administrators/managers, hospital domain managers, hospital planners, hospital service evaluators, project managers, health insurance managers, quality assessor, supply chain managers, teacher etc. MHA graduates also have the option to pursue higher studies like specialized training or PhD in India and abroad.
Eligibility:
Graduates in any discipline from a recognized university with 50% marks
Duration of Study:
2 years full time including internship and project work
Duration

3 years

Intake

40

Hostel Availbale

Yes

Semester

6